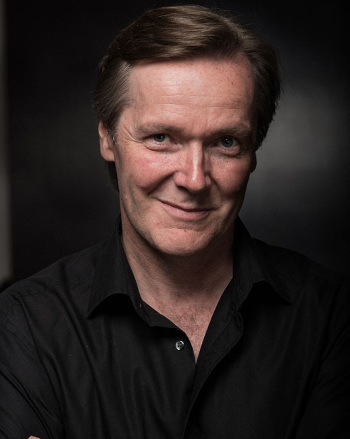 Heikki Kilpeläien graduated with a Master's degre ein Music at the Sibelius Academy. He continued his studies at the international opera studio in Zürich. He also has a Master of Science in Engineering from the Lappeenranta University of Technology.
Between 1994-1997 he held a position as a soloist at the opera in Bremen. 1998-2000 at the opera in Bonn and 2000-2009 at the opera in Düsseldorf. Between 2010-2015 he was a soloist in Mainz, where he frequently sings as a guest soloist to this day. Kilpeläinen has also performed at the opara's in Zürichin, Geneva, Hannover, Stuttgart and Frankfurt, as well as at the National Opera in Helsinki and the Savonlinna opera festival.
So far he has performed around 70 opera roles – for example the barytone roles in Verdi's Macbeth, Falstaff, Don Carlo and A Masked Ball, as well as Escamillo (Bizet: Carmen), Don Giovanni (Mozart: Don Giovanni), Enrico (Donizetti: Lucia di Lammermoor), Onegin (Tsaikovski: Jevgeni Onegin), Kurwenal (Wagner: Tristan och Isolde) and Beckmesser (Wagner: Die Meistersinger). The paper "Opernwelt" suggested him as opera singer of the year for his titlerole in Verdi's Macbeth in 2013-14. Kilpeläinens latest roles in Finland are Operamanager Luigi in Kimmo Hakola's opera La Fenice (2012) and Stselkalov in Musorgski's Boris Godunovi (2015). All during the opera festival in Savonlinna, as well as Fra Melitone in Tampereen Ooppera's La forza del destino -production in 2016. Besides Germany and Finland, he has also performed in Oratorie and orchesrtal concerts in Switzerland, France, Holland and the UK. He has also performed in three Lied concerts in Japan.