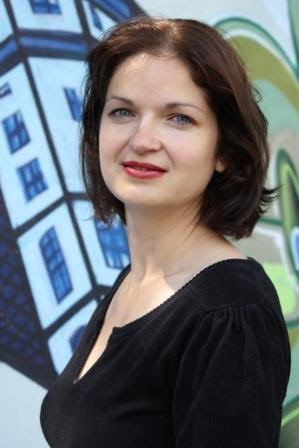 When Moldavian coloratura soprano Anna Palimina, born in 1979, came to Germany in 2001, she had already completed her piano studies at the State University of the Arts in Chisnau. One year later, she began her vocal studies with her actual teacher Christiane Hossfeld at the "Carl Maria von Weber" Music Academy in Dresden. Two prizes smoothed her path to operatic stages and concert platforms: a grant from the German Music Council (2005) and 2nd Prize at the Bundeswettbewerb Gesang (2006).
Her major roles include Servilia in La clemenza di Tito by Wolfgang Amadeus Mozart, which she sang at the Hans-Otto Theatre in Potsdam, and Nora in Dieter Schnebel's Majakowskis Tod, which she interpreted at Munich's Staatstheater am Gärtnerplatz. Further roles include Blondchen/ Die Entführung aus dem Serail, Papagena and Queen of the Night/ Die Zauberflöte and Olympia in Jacques Offenbach's Les contes d'Hoffmann.
As a concert artist, she has appeared with the NDR Symphony Orchestra, as well as the Sinfonieorchester des Bayerischen Rundfunks and performed in France, Spain, Germany and Marocco in a broad repertoire ranging from baroque to contemporary. Moreover she sang at the Dresdner Musiktage, the Philharmonics Dresden and the Haydn Festival in Brühl. She has worked with renowned conductors like Herbert Blomstedt, Attilio Cremonesi, Thomas Dausgaard, Theodor Guschelbauer, Konrad Junghänel, Johannes Kalitzke, Ekkhard Klemm, Peter Rundel , Steven Sloane , Andreas and Christoph Spering and Markus Stenz and has given numerous song recitals.
In 2009/2010 season Anna Palimina became a member of the ensemble at the Opera in Cologne, where she performed roles like Amor/ Orfeo ed Euridice, Voce dal Cielo/ Don Carlo, Sierva Maria in Péter Eötvös' Love and other Demons, Olympia/ Les Contes d'Hoffmann, Gilda/ Rigoletto, Zerbinetta/ Ariadne auf Naxos, Blonde and Konstanze/ Entführung aus dem Serail, Blumenmädchen/ Parsifal and in Karlheinz Stockhausens' Sonntag aus Licht.
Since 2013/2014 she started to work as freelancer but still returns as guest to Cologne where she has been singing Morgana/ Alcina as well as Adina in the premiere of L'elisir d'amore.
This season she has been re-invited for Pamina/ Zauberflöte as well as for a new Arabella production as Zdenka.
She was also guest at the Opera in Stuttgart where she made her debut in a new Fledermaus production as Adele under stage director Philipp Stölzl, at the Teatro Petruzzelli in Bari where she performed Waldvogel in Siegfried and at the Nacional Theatre Prague, where she sang Aristea in Josef Myslivečeks L'Olimpiade and actually she is singing the 4 female roles in Hoffmanns' Erzählungen at the State Theatre Wiesbaden.
In addition she participated in concerts with the Dresdner Kreuzchor (St. John's Passion), the Collegium Novum Zürich (Claude Viviers: Trois Airs), the Basel Sinfonietta in Basel and the Salzburg Festival (Gerard Grisey: L'icone Paradoxal), the Gürzenich-Orchestra Cologne (Mater Gloriosa/ Mahler Sinfonie Nr. 8), the Beethoven Orchester Bonn (Joseph Haydn: Die Schöpfung), the Radio Orchestra and Choir RTVE in Madrid (Szymanovski Stabat Mater Op. 53) and this season she will sing Rihm's 3rd Symphony at the Concertgebouw Amsterdam