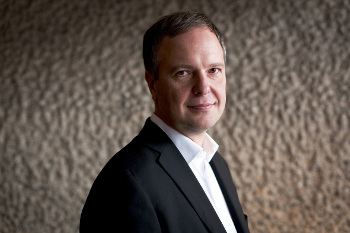 Chief Conductor and Artistic Advisor: Royal Stockholm Philharmonic Orchestra
Chief Conductor: BBC Symphony Orchestra
Chief Conductor: Ostrobothnian Chamber Orchestra
Principal Conductor: West Coast Kokkola Opera
Honorary Conductor: Finnish Radio Symphony Orchestra
Winner of the 2015 Royal Philharmonic Society Conductor of the Year award, Sakari Oramo is Chief Conductor of both the BBC Symphony Orchestra and the Royal Stockholm Philharmonic Orchestra. He is also Principal Conductor of the West Coast Kokkola Opera and the Ostrobothnian Chamber Orchestra, and between 1998 and 2008 he was Music Director of the City of Birmingham Symphony Orchestra. After a decade as Chief Conductor of the Finnish Radio Symphony Orchestra, he has now served as their Honorary Conductor since 2012.
Highlights of the 2016/17 season include numerous concerts with the BBC Symphony Orchestra, with whom he champions the promotion of new and rarely performed works alongside core repertoire – this season he conducts the world premiere of Michael Zev Gordon's Violin Concerto and the UK premiere of Detlev Glanert's Megaris as well as Schmitt's Anthony and Cleopatra joined by actors from Shakespeare's Globe, and an immersion day into the life and work of French-American composer Edgar Varèse. Further highlights include touring the Baltics with Royal Stockholm Philharmonic Orchestra and Janine Jansen, and concerts with Boston Philharmonic, Wiener Philharmoniker and Czech Philharmonic.
Previous seasons' highlights have included performances with the New York Philharmonic, a European tour with the Royal Stockholm Philharmonic Orchestra and Lisa Batiashvili, a Sibelius cycle with the Chamber Orchestra of Europe at the Turku Festival as well as concerts with the Finnish Radio Symphony Orchestra, NDR Elbphilharmonie, the Accademia Nazionale di Santa Cecilia and Deutsches Symphonie-Orchester Berlin. During the summer of 2016 he also conducted several Proms performances with the BBC Symphony Orchestra, including the First and Last Nights at the Royal Albert Hall, having previously conducted the Last Night in 2014. That same year he made his Proms debut as a violinist as part of the Chamber Music series, performing Prokofiev's Sonata for Two Violins with Janine Jansen.