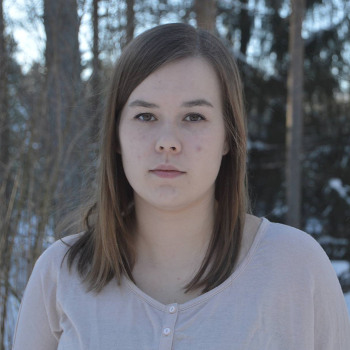 Soprano Emma Räihälä (1996) studies classical singing at Centria University of Applied Sciences with Sirkka Haavisto as her teacher. She has taken her D-exam in classical piano in 2014 with Judit Petyko's guidance, and D-exam in classical singing in 2015 with Kirsi Koivisto's guidance, both in Ylivieskan seudun musiikkiopisto.
Her experience in choir singing consists of singing in youth choir Fermaatti and in the Central Ostrobothnian Chamber Choir. Since the autumn of 2016 she has conducted the men's choir Kälviän Mieslaulajat.
In spring 2017 she sings the role of The First Lady in Centria's and Novia's Magic Flute -opera.